INTERNATIONAL FESTIVAL "FASHION SUMMIT"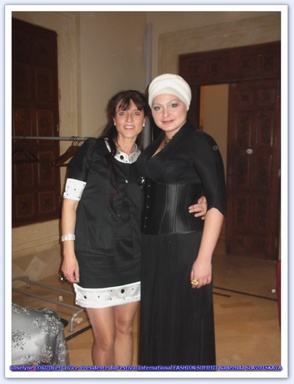 Sous le Patronage de Nadezhda SLAVUTSKAYA, Vice-Présidente du Festival International, "Fashion Summit" et Présidente de la Fondation Charitable "Mothers of the Earth", nous avons été nommés :

Membre du Conseil International des Arts de représentants d'experts des pays pour le Festival International «Fashion Summit»


et




REPRESENTANTS OFFICIELS et PORTE-PAROLE en FRANCE du FASHION SUMMIT

.
MISS EUROPE EARTH 2010, NADYA ZAMOLODSKAYA présente tout le festival international "FASHION SUMMIT 2010".



Le FASHION SUMMIT a pour objectif d'unir des maîtres du monde de la mode et de jeunes couturiers talentueux afin d'élaborer des alliances fructueuses entre différents créateurs internationaux, différentes techniques et différents styles, pour ouvrir en finalité à des possibilités de production  (même petites)à forte valeur ajoutée en Tunisie.



                                                                 

*****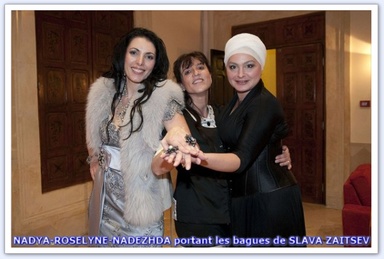 Nadya ZAMOLODSKAYA, Roselyne CORDIN et Nadezhda SLAVUTSKAYA.